Out of My Mind
Sep 02
"

"Thirty-six hours after the Obama administration banned importation of the classic brand of AK-47 assault rifles as part of sanctions against Russia, a Maryland dealer specializing in the weapon took stock of its inventory.

"There was nothing left.

"Laboring almost nonstop, workers at Atlantic Firearms in Bishopville, a Worcester County community on the Eastern Shore, had shipped hundreds of Russian-made AK-47s — an assault rifle prized by both consumers and despots — as buyers wiped out gun dealers' inventories around the country. The frenzy was brought on, in part, by a suspicion among some gun owners that the Russia-Ukraine conflict was a backdoor excuse to ban guns many Democrats don't like. Some customers bought eight to 10 rifles for nearly $1,000 each or more, stockpiling them as investments."

Did Putin and Obama meet secretly at the G-20 in September 2013, arranging a plan by which Putin could carve up Ukraine and Obama could carve up our Second Amendment rights? It would be irresponsible not to speculate!

" —

(Source: lawyersgunsmoneyblog.com)

Ricky Gervais prompts furious online backlash after blaming the victims of celebrity iCloud scandal -

Because if you're big enough, you never have to take responsibility.

I'm with R.G. on this.

Now, for the little people, here's how to protect yourself.

And Kirsten Dunst, Jen Law, and that woman I never heard of (Mary Elizabeth Winstead), this is for you: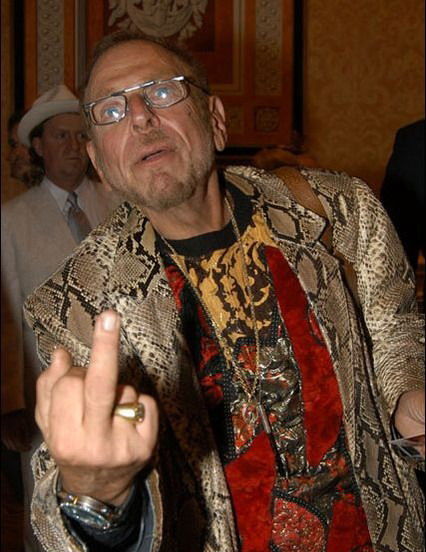 And a question for the mass of Apple bashers:
Can any of you ignoramuses explain how photos that weren't taken with an iPhone end up in iCloud? (Spoiler: The only way is to deliberately upload them via iPhoto. So it's Apple's fault if if lazy dopes screw up, right? Because we must be protected since we cannot protect ourselves, or even just take a little responsibility when we fail.)
Why 2014 is not 2010, in one very clear chart -
One wonders what would happen with Dems in control of the House, Senate and White House.
Oh, wait, it happened in 2008, and Obama felt impelled to empower the minority party including supporting the end of majority rule in the Senate.
Guess it doesn't matter.
"The tale of former House Majority Leader Eric Cantor just got a heartwarming ending: After being cruelly rejected by Virginia voters in June, the man once considered the unofficial liason between the GOP and Wall Street is getting a leg up from his friends in the banking industry. The Wall Street Journal reports that Cantor is joining the investment bank Moelis & Co. as a vice chairman and board member, effective this week. Founder Ken Moelis said he's hiring Cantor for his "judgment and experience," not just his ability to navigate Washington bureaucracy. "I've got a lot to learn" said Cantor, who has never worked in investment banking. "I'm very focused on my next step." He already knows how to drop $200,000 at steakhouses in just 18 months, so he should do just fine." — Cantor Forgoes Fox News, Picks Other Cushy Gig — NYMag
Sep 01
LaFerrari | ® |
Let's say you enjoy driving. Is it possible to enjoy driving this one the street? I don't mean just being a show off, or blowing someone off to blow them off. Just enjoying driving.
(Source: exclusive-pleasure, via whiskey-wolf)
"The thing we need most is security. Without security, nothing works. We are only out here playing chess because right now, in this place, we have a little bit of security. But that's just for right now— just this moment. In this country things have never been secure for long. In America, there is always security. And that's why America works."

(Juba, South Sudan)
Powerful recovery, right?

Only thing that supports is mainstream establishment lies. Because what else is the mainstream needed if not promoting establishment lies? Certainly not reporting facts.

Speaking of facts, more here.

"

" — My rabbi has spoken.
Now this, this a real car. Not like the over-engineered overweight crap we have now.
Why I Don't Want to See Jennifer Lawrence Naked - -
I do, did, went to look.
Likw 103% of straight men and goodness knows what percentage of gay women, I looked.
And happy I did.
No surprise other than the number of photos and I loved the shot of her holding the goblet of red wine. Okay, one other surprise. But I can't go there.
"The other was to protest an unarmed boy shot at least six times by a man paid protect him, then left to lay dead in the road for hours. When residents went to protest because the boy's killer was set to receive no punishment, police showed up with tanks, snipers and chemicals unfit for war. More were shot by police. One member of law enforcement sent to Ferguson called protestors "rabid dogs that should have been put down." More than a dozen reporters have been arrested. One news crew was teargassed for legally filming police activity. Police removed their name plates and badge numbers in fear of prosecution. Ferguson PD still has not released an official account of what took place at the time of the shooting, despite typically exercising extraordinarily judicious use of paperwork in other circumstances. Charges still have not been filed against the officer." —
How Are We Supposed to Protest in America? - Esquire
The mainstream's disinterest sure doesn't help.
"The Tea Party was the most important act of symbolic defiance in American history. What's happening in Ferguson, Missouri is, if you ask at least 35 Tea Party conservatives in the past week, just a bunch of unruly black people rummaging for a new TV." —
How Are We Supposed to Protest in America? - Esquire
Traitors, monsters, enemies of the state all.
""Even when all the experts agree, they may well be mistaken." — Bertrand Russell"
4 Summer Movie Lessons Hollywood Must Learn -
How about less nihilism, more heart?
You know, what doesn't sell in foreign markets. Compare US and international grosses. Then despair.